11 Cheap and Easy Business Ideas
Like most people, you're probably thinking about how you can get rich in the next 24 hours so that you don't have to go to work in the morning.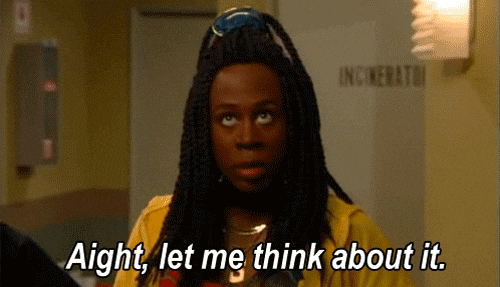 Now, I'm not talking about a quick get rich scheme, but actually something that will change your life for the good.
Here are a couple of businesses that you can start while working your regular 9-5. You never know, you may be able to eventually leave your 9-5 and do your business full time.
1. Bookkeeping – If you have a good accounting background, you can help individuals or business owners with their bookkeeping needs. This was actually my first business. I learned that many people knew how to run their business, but didn't know the financial aspect of keeping their books and having the documents to use to file their taxes.
2. Social Media Expert – You probably spend most of your time on social media anyway, why not make money from it. Help business owners with marketing their business on different platforms
3. Blog/Vlog – Start a blog (website) or vlog (video blog..ie..YouTube station) on a particular topic. Best restaurants to eat at in your city, the best beard or hair products, etc. The more of a following that you receive, you can start to receive money from the network and companies will start sending you free things.
4. Travel Agent – Depending on the state, it's very easy to become a travel agent. You plan your family and friend trips anyways, why not make money from it and market to the public. Girl Trip Travel Expert?
5. Amazon Seller – I watched a YouTube video of how many people are making bank by selling on Amazon and EBay. There is a guide you have to follow to actually make money, but it's definitely something to look into.
6. Business Plan Services – Do you know how many people have an idea of starting a business, but then get stuck because they don't know how to create a business plan for investors or the bank? If you are familiar with business plans or are familiar with the process of creating one, why not help other people create them. You can either write them or create templates that they can use to help write their business plan.
7. Resume Writer – Do you how many times a week I have people asking me if I'm good with writing resumes? It is definitely a market if this is something that you are good at doing.
8. Meal Planning – Do you like planning dinners or putting together meals? Why not make money from it? You can create a blog/vlog of meals that you can cook in less than 30 mins (just an example), or maybe Meal Prep Sunday Meals. Just an idea!
9. House/Pet Sitting – When I was doing my bookkeeping business, I had a client that was a dog sitter and she was busy. Let's not talk about her summer income! Families like to travel, but don't have anyone to watch their pest or house without paying an arm and a leg to put them in a puppy resort.
10. Airbnb – Do you have an extra room or do you live in a high tourist area? Have you thought about renting out your home, apartment or room? I know a couple of people that do this and said it is good money in this market. I just say be careful, but make that money honey!
11. Children's Party Planning – Do you know how much people pay for their kid's birthday party? If you have kids, you know how much it takes to throw a party for your child. Imagine someone else planning and putting together and taking that stress off you. Remember other people feel the same way. This is a multi-million dollar industry!
Bonus – Did you know it only cost $10k to open a Chick-Fil-A? Check this article out!